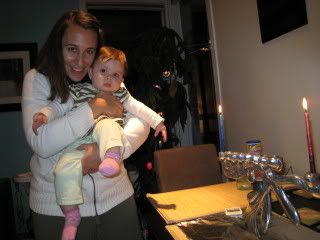 Tonight we celebrated the first night of my first Hannukah. We gathered around the Hannukah bush to light the Menorah and mumble the prayers.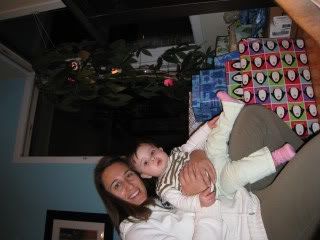 8 days of presents!?! I could get used to this!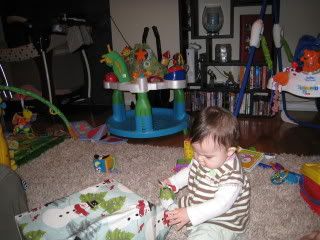 You all know how much I
love
paper
. Needless to say, opening the presents was my favorite part.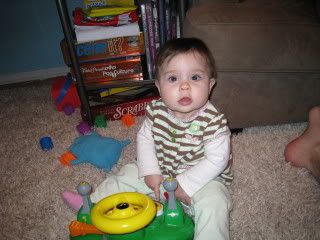 Although playing with the John Deere toy Grandma and Grandpa got me was pretty cool too.