Went to Cousin Ryan's 1st birthday party today. I hung out in the corner with Zayde (see me there at the top right?) while Ryan tried to have his cake and eat it too...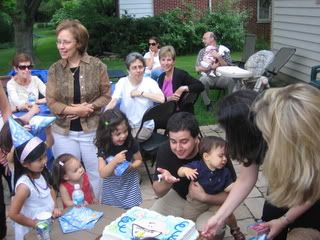 Then it was Bubbie's turn to hold me and we lurked as the birthday boy sat atop his throne demanding entertainment and libations...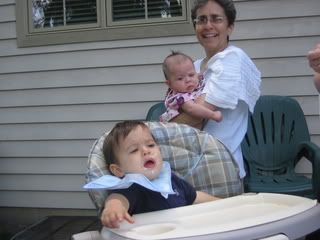 By the end of the party, I was pooped -- yeah, yeah, I'm a party pooper...