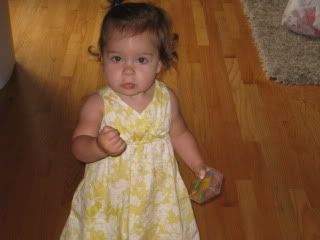 Today was playgroup so Mommy got me dolled up in my Friday finest.
Little did we know that Jacob would be wearing yellow too. Yikes, total clash!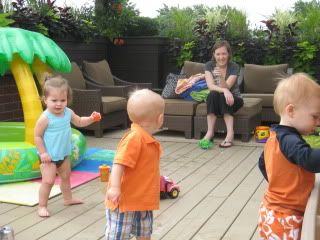 So I decided to disrobe and head out to the pool. Apparently the pick to click outside was orange as modeled by Elliot and Oscar.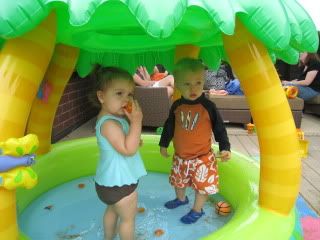 Oscar and I shared some quality time under the palm trees. The only thing missing was a hammock! Color me disappointed.