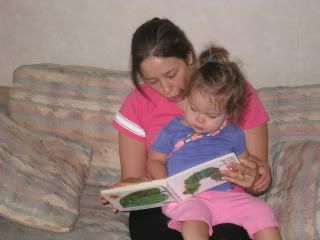 Today was Uncle Josh and almost-Aunt Karen's wedding day! We killed time in the morning hanging in the hotel room and a game of pass the Ellie ensured. First, Aunt Tiff read me the Very Hungry Caterpillar.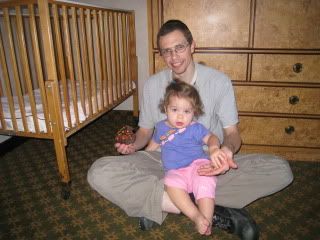 Then Uncle Noah played teased me with a chocolate donut.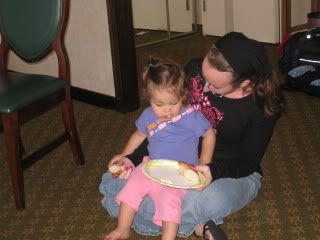 Then Sara let me share her bagel.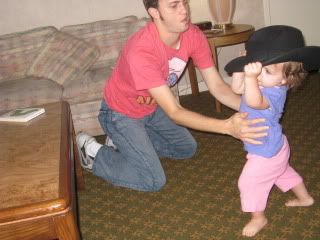 Uncle D played a game of horseshoes with me as the wicket and Uncle Noah's hat as the shoe.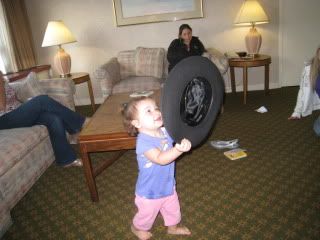 When it was my turn I took a running start and...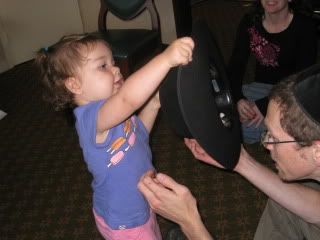 ...ran all the way up to my target.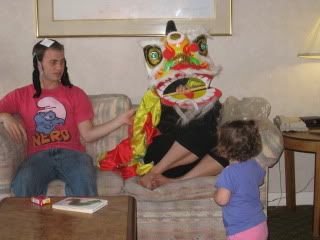 Uncle D and Aunt T showed me the props they brought. Only married a few months and already needing to spice things up! JK, they were part of the wedding shtick.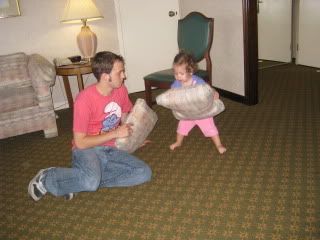 Uncle D and I commenced pillow-fighting.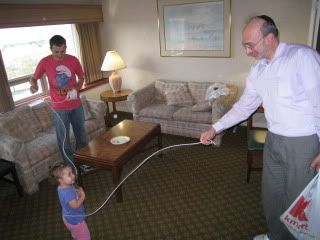 And then Zayde, Uncle D and I had a go at the jump-rope. Whew, what a morning. Hope I have some energy for tonight!