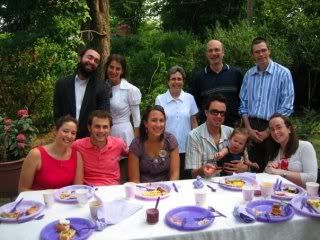 Today we had Uncle Josh and Nearly-Aunt Karen's wedding shower at the Davis' house in Skokie. It seems like just yesterday we were
showering
Uncle D and Aunt T. Now look at them... they're starting to look and dress alike. Let's hope that doesn't happen with Josh and Karen!!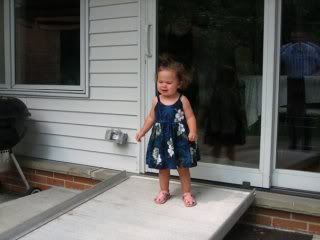 The Davis' had a catwalk set up for me to model the latest baby fashions...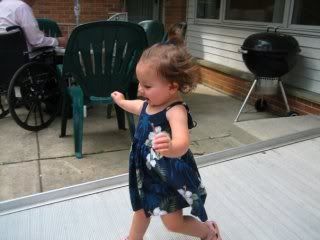 They forgot to post the speed limit though. Hey, don't most photo shoots have fans blowing so the models don't need to run to get the 'wind in the hair' effect?!?