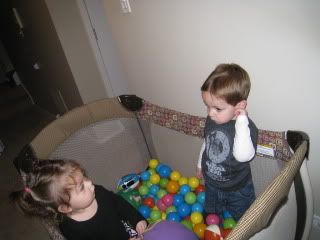 Today was date #12 with
Leo J
(whom, I just learned is on Facebook so
Brody
better not get too comfortable in our relationship). We had a
ball
in his basement.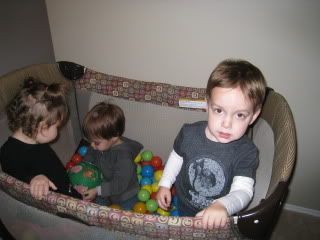 Things got a little
Furley
when Henry joined us in the ball pit though.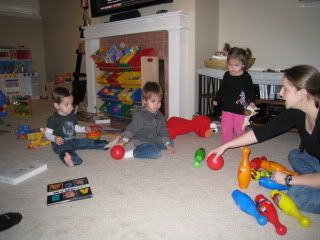 We got tired of confining the mess to the Pack N Play so we set up a bowling alley. I'll
spare
you all the bowling puns. But I will say that, when it was time for clean up, we went on
strike
.