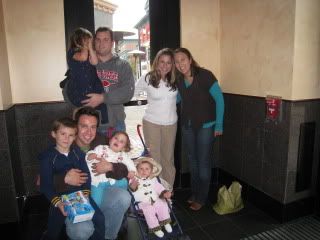 We flew into Columbus today to meet up with the Nehrenz gang -- Geoff, Janelle, Grant, Gabrielle, and Julia. It was so great to see them
again
(and meet the rest of the clan). We played at the mall and went to Cheesecake Factory for lunch. We stopped to take a picture afterward but Gabby and I teamed up to thwart it. Not sure why Nel and Mommy posing for their own picture there in the corner.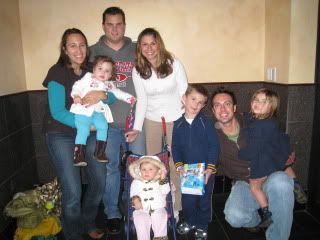 As Tyra would say on America's Next Top Model, we worked it out and came back with this fierce shot.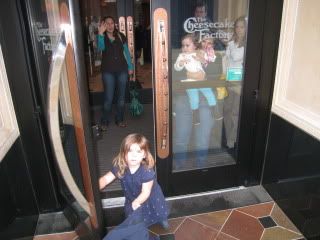 Gabby let us know when it was time to go.