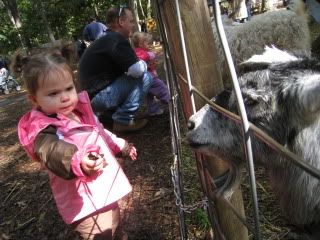 After working up an appetite, we went over to the petting zoo. Not sure why I was so scared of this goat. I should be used to
overgrown soul-patches
by now.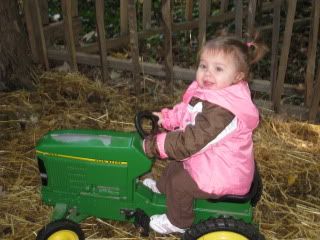 I'm well-versed on how to operate John Deere equipment thanks to the
Hannukah present Grandma and Grandpa gave me last year
.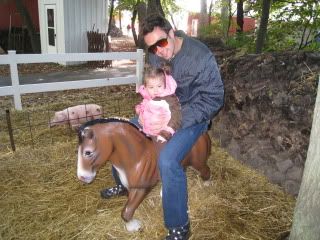 Daddy and I had fun horsing around.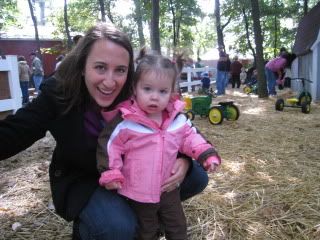 Don't make any hay-sty moves with that arm Mommy!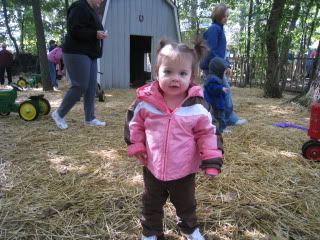 Why is it so hard to tell the locals from the livestock around here?