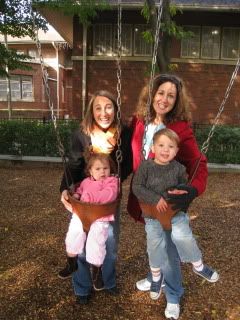 No, I'm not getting into car racing. IRL is web lingo for In Real Life. And this was an IRL encounter with one of Mommy's friends from the Baby Center board, Elizabeth, and her son, Camden. It didn't take long for us to get comfortable swinging together!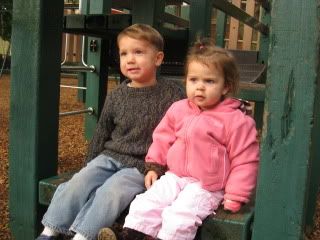 Camden is a little more well-versed in the art of the pose.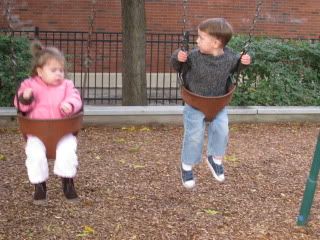 I showed Camden my blurry face.
Then Camden showed me his surprised face.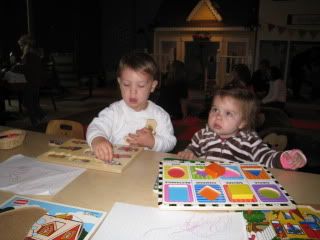 After the park, we went to this cool new place in Roscoe Village called
Family Grounds Cafe
. They have a playroom for kids to run around while Joe Mamma sips coffee.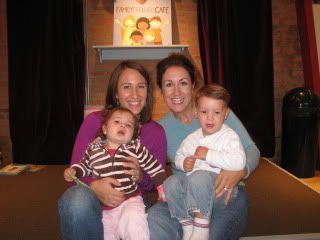 We got in one parting shot before melt-down ensued. See you on the board!