Tonight was the first night of Rosh Hashanah so we all gathered at Bubbie and Zayde's (who graciously accommodated my sleep schedule much to the disbelief of cousin Rob who had been campaigning for earlier start times for years!) to nosh on apples and honey and Gerber Graduates Puffs. Before we commenced dining, we huddled for some group photos...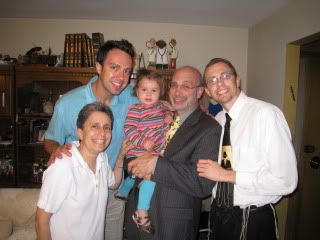 Hey, someone's missing!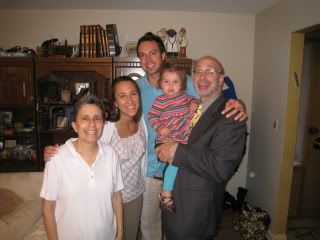 Where'd Uncle Noah go? Don't you guys know how to use the timer feature?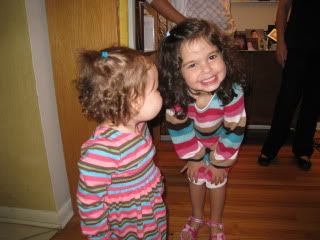 Cousin Sara and I wore our loudest outfits to match our demeanor.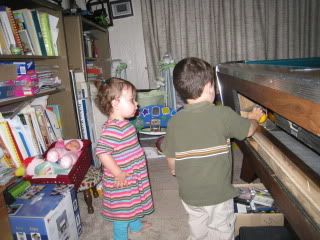 And cousin Ryan schooled me on the finer points of pool. I couldn't get past the name of the game. I kept wanting to
dive in
.