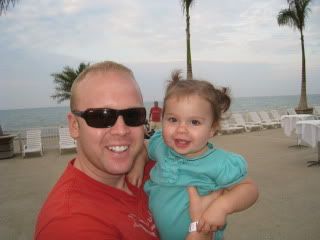 Today we went to Oak Street Beachtro for DK's b-day. It was a joyous occasion.
Jenny got in her fair share of hold-Ellie time. She's getting ready to hoist a little one of her own!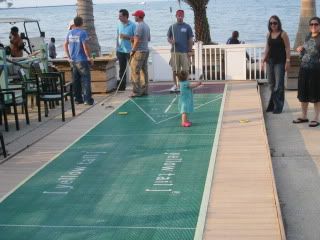 I got a little bored while the guys were shuffling.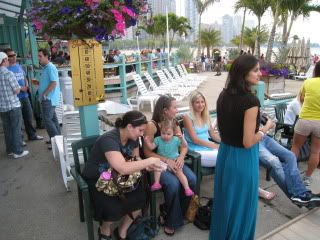 Auntie Em kept me well fed throughout the proceedings. Meanwhile, Rhiannon was pleased that I got the memo that turquoise is in this summer.