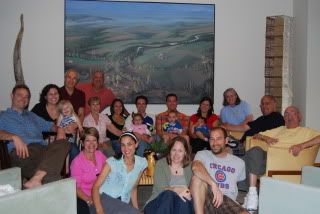 Ever the gracious hosts, Sue and Bob Wislow had us over to their house for a little post-game action. You might recognize this cast of characters from our
Nags Head group shot.
This time we were sans uniforms but plus Brad's girlfriend, Lila and the Wislows.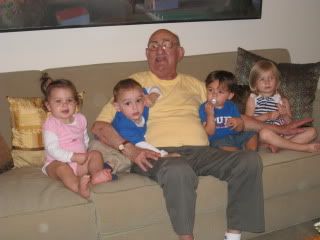 We posed with the proud papa, piling onto the couch and patiently perfecting our position. Priceless!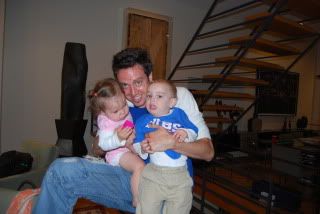 Daddy put the squeeze on Jonah and me. I'm used to being his main squeeze so I wasn't too happy to share the squeeze-light.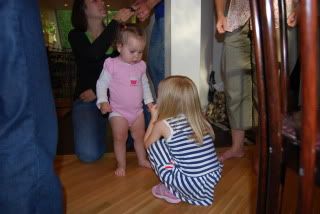 Cousin Ella was very attentive to me. Not sure if it's because our names are so close or I'm the only other girl cousin but, whatever the case, I'll take it!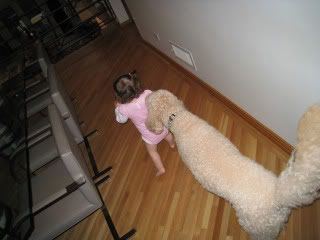 Ella wasn't the only female whose name began with "Ell" that paid close attention to me. Elle, the Wislows' labradoodle, followed me around and, anytime she thought I was being harassed by someone else or in danger of falling down the stairs she ran up to me and started barking hysterically. Of course, I didn't know she was trying to protect me and I started crying hysterically. You know what they say, Monkey see, doggy doo.