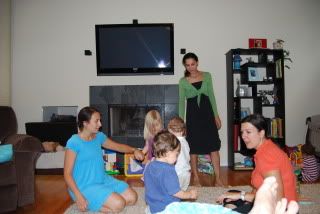 While the men were wastin' away again in Wrigleyville, I searched for my lost shaker of salt.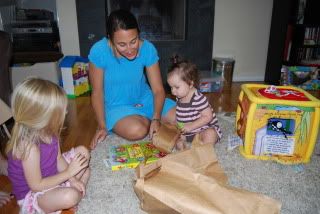 I did rejoin the group when the presents came out though.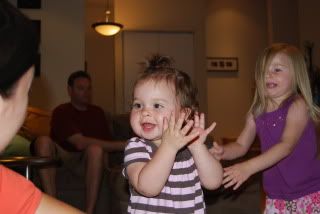 All was good as long as I was the center of attention.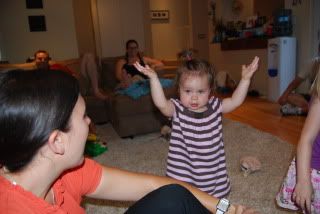 But then cousin Ella found a new muse. Who's going to dote over me now?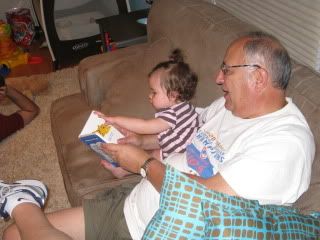 '
Grandpa to the rescue!