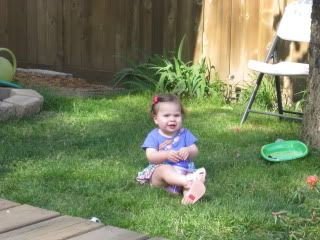 Today we went to Uncle D and even-closer-to-being-Aunt T's house for a BBQ. I sat patiently and ladylike on the lawn while waiting for Daddy to grill my hot dog.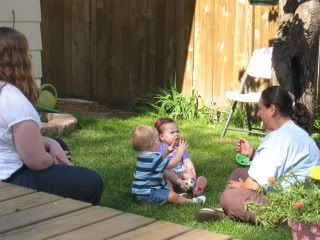 Then my new boyfriend Lyric came over to play.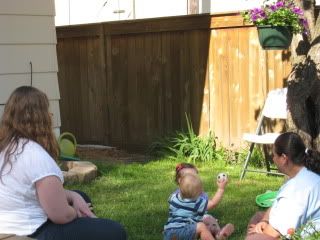 We started off with a little catch. Lyric was unclear on the wind-up required for a 2 inch throw.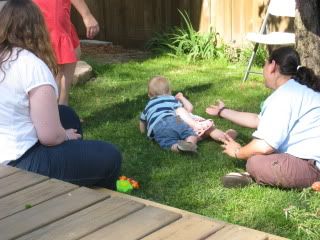 Suddenly, out of nowhere, he turned it into a wrestling match. What a
pin
-head.