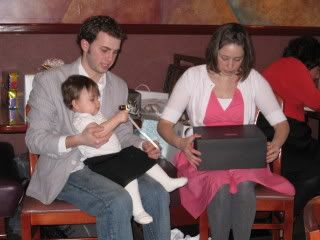 Today was Uncle D and Almost Aunt-T's wedding shower but guess who the center of attention was?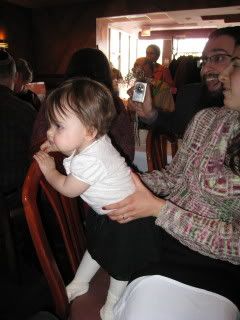 Soon-to-be-Aunt Karen hoisted me up to get a better view, I mean to give everyone else a better view of me!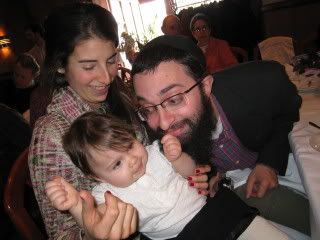 With Big Man and Uncle Josh in the same room, there was definitely plenty of entertainment!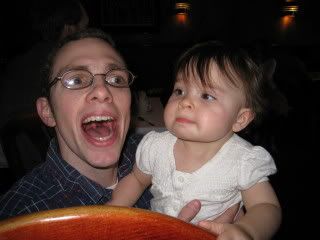 Uncle Noah waited patiently for his turn to hold me and, sure enough, I assumed the position. I'm like the Verizon Wireless guy... can you see me now? Good.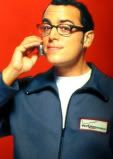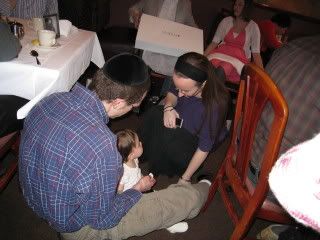 Sara and I got the party started on the dance floor while Uncle Noah showed me the finer points of the Electric Slide.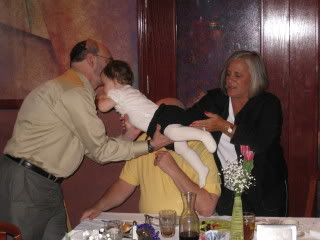 After dinner we played Hot Pot-ellie.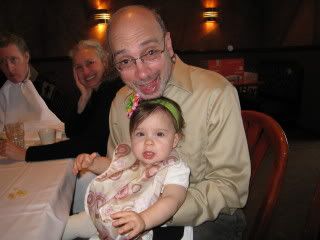 Finally it was my turn to eat!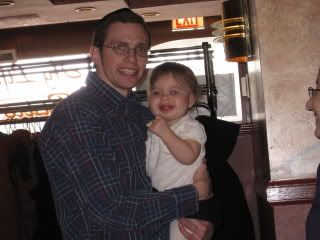 Well fed and well attended to, I was a happy girl.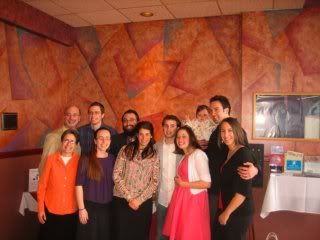 Thanks everyone for coming to my, er... Uncle D and Almost-Aunt T's shower!