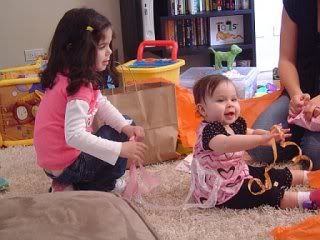 After a quick costume change (inclusive of full bath), it was time to open my presents. Cosuin Sara helped me out.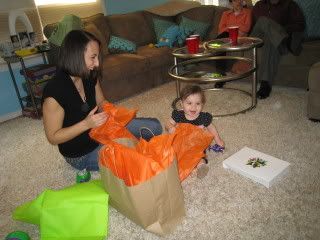 Whee, more
tissue paper
!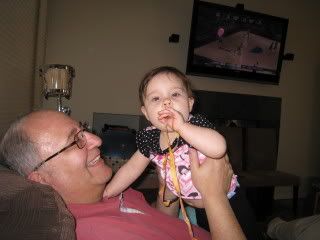 I used one of the ribbons to pull the ole fake sneeze trick on Grandpa.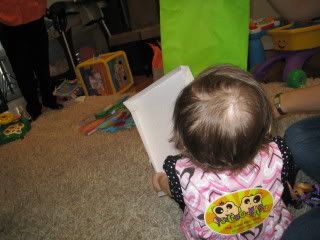 On the heels of my
devilish (good) looks
and
excorcism
, I've now been branded Psycho Baby.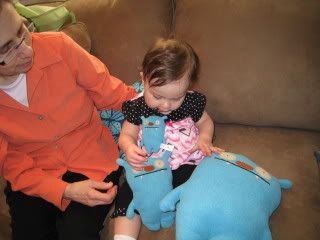 Much to my surprise (not really) and delight (no, really!) Mommy and Daddy got me 2 new big toe dolls for my b-day. Now I've got one for every occasion.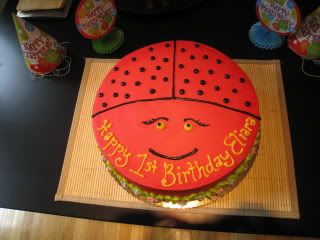 Yes, we had a separate cake for everyone else so they didn't have to eat my leftovers...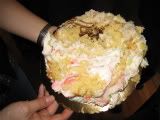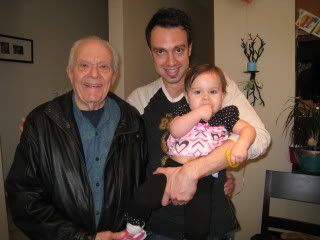 Before we called it a day, er... par-tay (my sugar rush was dying down!), we assembled some of the cast of characters for some parting shots. First up was Great Grandpa Irv.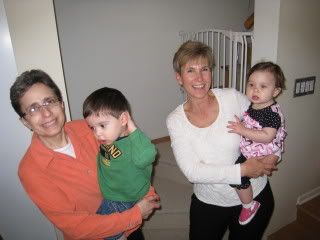 Next up was Bubbie, Grandma, and Cousin Ryan -- who showed us his Macarena.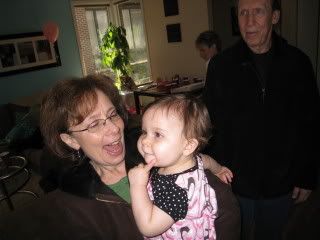 Great-Aunt Sue got in on the action while Great-Uncle Gary lurked.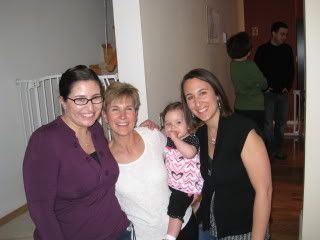 Then we did one with just the Neiman girls.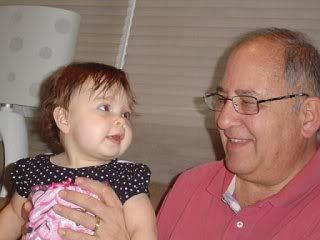 Finally, I posed with Grandpa before calling it a wrap. Needless to say, I was party-pooped!