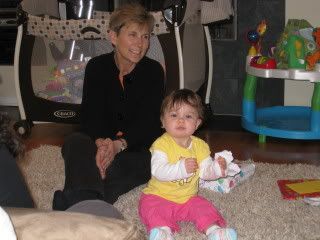 How embarassing! I'm wearing the same outfit 2 blog posts
in a row
but a full week apart! I just wanted to show off my new duds for Grandma and Grandpa. They came to town today with Auntie Em and showered me with early birthday gifts.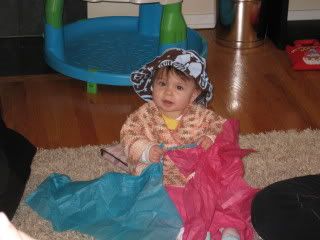 As you know
, my favorite part of presents is opening them. I had a blast with this tissue paper and starting rehearsing a routine for when I'm a cheerleader.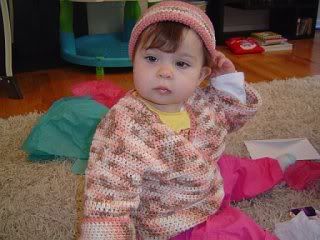 Check out this cool outfit Auntie Em knitted for me. Aren't I just the picture of fashion? I've even got that "too cool for school" model look down.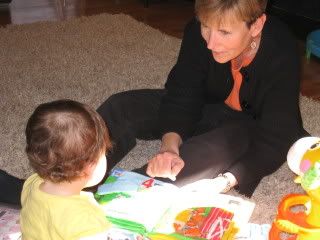 One of my presents was a book that makes noises. Grandma read it to me while I basked in the glow of all the attention... and the sunlight!