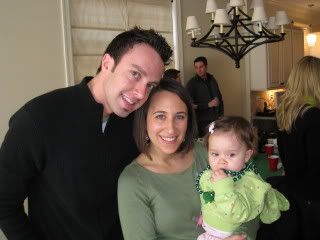 Today was St. Patrick's Day so we all wore green (Daddy's got some under that sweater!) and went over to Steve and Jenny's (remember,
Jenny the boob
?) for a little par-tay.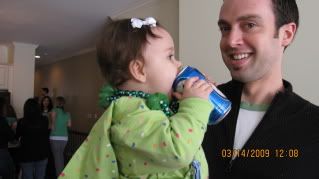 Things got a little out of control but by know you know
if there's beer at a party, I'll find it
. They literally had to carry me out of this party.