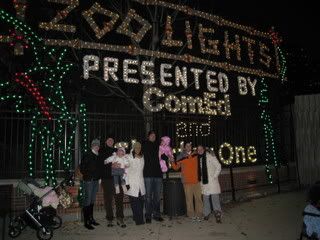 Today, we went to Zoo Lights at Lincoln Park Zoo with my girlfriend, Kate, and her parents, Jeff and Caroline. Uncle D and almost-Aunt T came along too.
You might say, it was an en
light
ening experience.
Uncle D made sure I had a good view. Reminds me of a joke (pretty sure Great-Uncle Denny first told me this one)... a blind man walks into a store with his seeing eye dog and makes his way to the middle of the aisle. Suddenly, he grabs his dog by the tail and starts waving it around like a lasso. Immediately a clerk rushes over and says, "Excuse me sir, what are you doing? Is there a problem?" "Nope," says the blind man, "I'm just having a look around."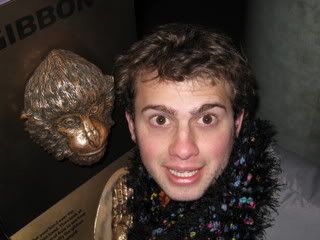 The Ape house was very educational. I learned about the Homo Erectus.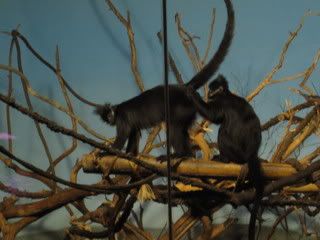 I also learned how babies were made.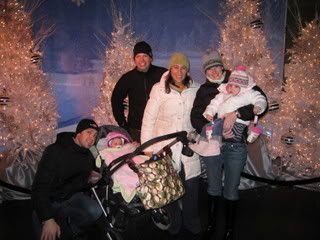 Daddy and Jeff were kind of matchy matchy with their black coats and YouTube hats.
Kate and I were also matchy matchy with our 18 layers and red noses.