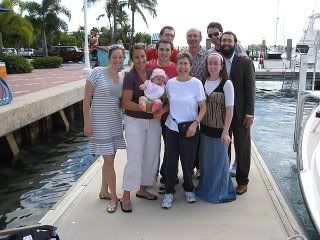 On our last day in Florida we all went for a boat ride to look at the big houses that line Palm Beach. Noah's friend, Sara, joined us. It was cool to meet her. Too bad she took my cue and decided not to look at the camera when we took this picture on the dock. Good thing noone in our family
harbors
any resentment.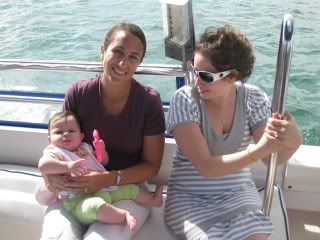 It was a bit bright out there on the water. Of course, Mommy and Daddy didn't have my sunglasses the one time I actually needed them, unlike
those
other
times
when they just used them as props.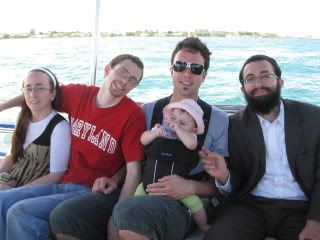 As you can see, Uncle Noah is experimenting with the goatee. We really run the
facial hair gamut
in this family.