Today was my first Halloween and I got to spend most of it at the airport...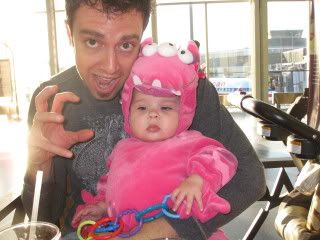 Having 3 extra eyes sure was eye-deal for people watching at security ...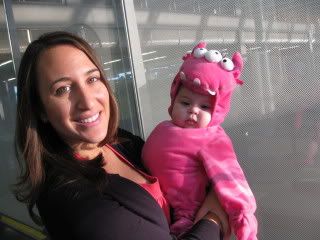 Finally, we made it to Florida. Bubbie couldn't wait to get her paws on my paws...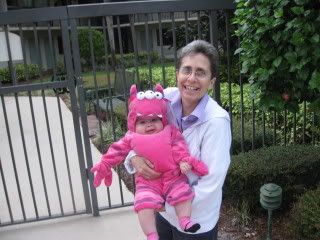 You've heard of a piggyback ride? This was a monster-back...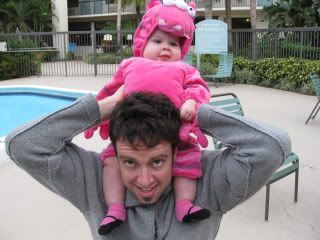 Too much Halloween candy...