Went to the Prentice cafeteria today to have lunch with Mommy's friends that she used to work with. They passed me around like the baton in the 4x100 relay. Priscilla was first up and she showed me off like I was the trophy I am...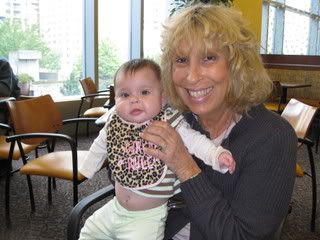 Next up was Kathy and she
toyed
with me for a while...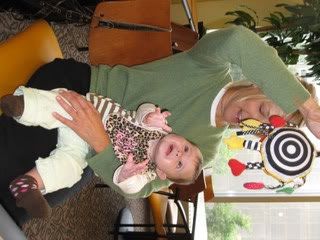 Then, for good measure, Kathy put this stupid little hat on me. Not sure why she has this thing but somewhere a little cowboy doll is feeling inadequate...