Sorry, couldn't resist that title. For our last day in the Outer Banks, we decided to head down to Ocracoke to see the famous lighthouse. It took a 2 and a half hour drive and 45 minute ferry to get there...
...only to find out it was closed to the public. So we snapped this pic and then turned around and headed back to the house.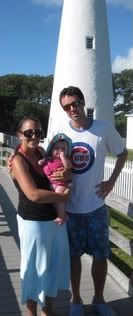 Indeed, Ocracoke was not all it was quacked up to be...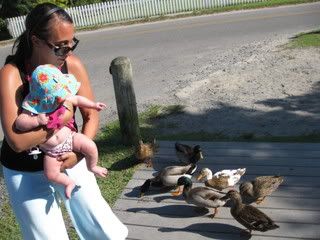 Even though our last day was a bit of a letdown, all in all, it was a great vacation.
Looking
forward to the getting the band back together again soon.