Hung out at the Athens County Fair today. What a treat. Kicked things off with a little tractor-pull spectating. Yep, you heard that right...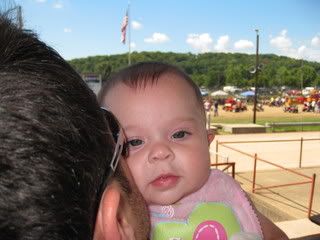 Then I flew the coop...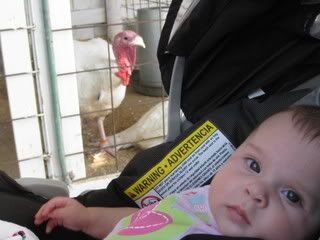 What would a fair be without eating some fried food?
Tried to keep Daddy from spending all his money on the rigged carnival games...
But forgave him after he won me these beads at skeeball...