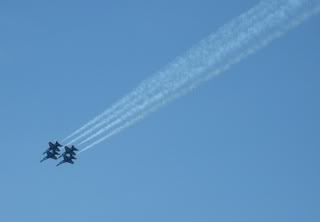 WENT TO THE CHICAGO AIR AND WATER SHOW TODAY. IT WAS A LITTLE LOUD SO I HAD TO TAKE PRECAUTION...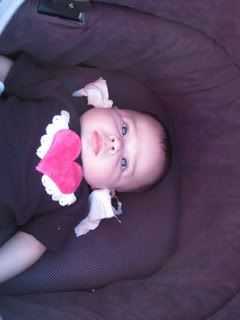 It was a beautiful day with blue skies. The Blue Angels put on quite the show. And Mommy's blue sundress made her nearly invisible...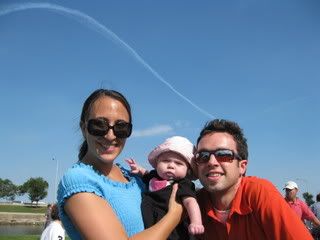 Met up with Leo for what technically
was
our
fifth
date
. He barely recognized me, I've gotten so big. In fact, he couldn't stop staring...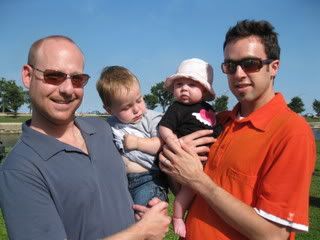 We stopped for a skyline pic on the way home. I was worn out after a long day and had been giving all the cues that I was ready for a nap but Mommy wasn't
earring
me so I had to prod her along...